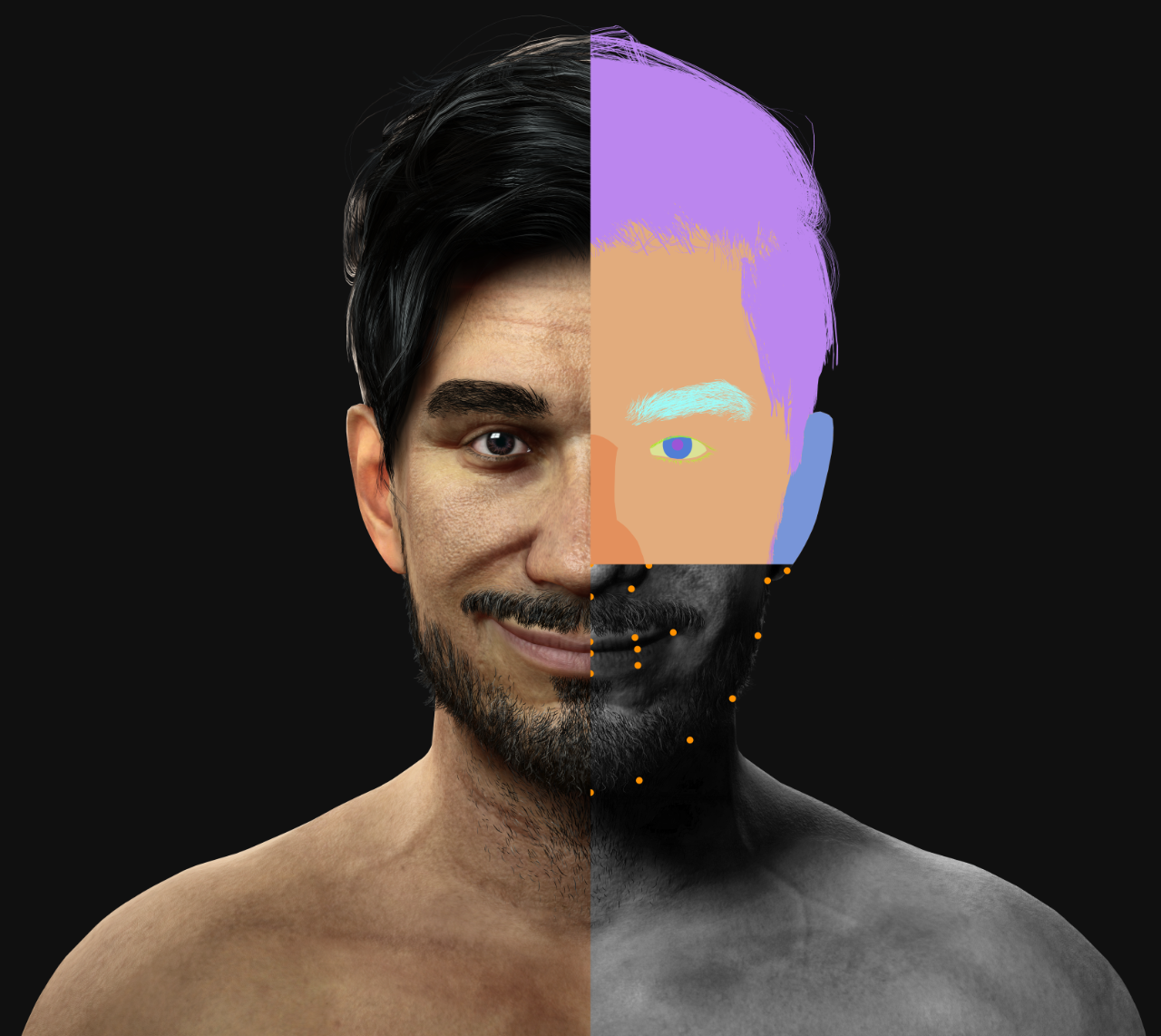 Configure
Devant increases Machine Learning performance by producing data sets of lifelike digital humans - performing real behaviour in the scenarios you care about.
All fully customisable. Edge cases included.
Synthetic data today
Quantity and speed
Machine learning networks are only as good as the data they're fed with, and synthetic data eliminates many of the shortcomings of data captured in the real world. Synthetic data depicting humans performing basic tasks can be generated in large quantities, in a relatively short amount of time.
To maximise Machine Learning performance, today's baseline is not enough. Still, producing synthetic data sets of digital humans in complex scenarios at scale has not been possible. Until now.

Devant: The next chapter in synthetic data
Quality and control
When the most subtle of timings and intricate detail in your data can have fatal consequences in the real world, you need more than just data quantity.
Devant generates synthetic data sets of lifelike human simulations in complex scenarios, with the highest of quality, at scale — effectively increasing your Machine Learning performance and reducing bias.

Configurable digital humans
Key characteristics like age and body type are backed by a state-of-the art procedural system, giving you unprecedented ability to create and snapshot any unique individual at any stage of their life.
Privacy concerns eradicated. 
Realistic human physiology
Anatomically correct eyes is just one of many aspects you need to get right if you want to synthesise how the eye behaves when it's hit by the sun.

With a modular approach, we model what matters.
Any content combination
Hand-crafted for detail, proceduralized for scale, our ever-expanding library of assets cover all scenarios.
Details like facial hair, makeup, hair style, accessories and garments are all adjusted automatically so that everything just fits together, perfectly.
Fine-tuning of any parameter
Set the exact azimuth of the sun, and watch the intricate interplay between pupil/iris/sclera and cornea as the sun hits the eye.

And if holding objects is important, you'll want specify exactly how the object and the hand interacts - all part of our repertoire.
Cover any edge case
With traditional synthetic data providers, edge cases are indeed possible, but often require you to bend backwards to get things right.
Our edge cases are simply cases that are setup like any other case - no special treatment needed.
Unbound by the cloud
If you have requirements that need to cater for hardware or local legislation, our on-premise setup can go beyond what the cloud offers.
With no hard dependency on 3rd party cloud providers, we're able to fine-tune our deliveries to your requirements.
The result: Increased Machine Learning performance
Unprecedented metadata
Our data quality, content diversity, and parameter control unlock the full potential of synthetic data. This powerful combination delivers unprecedented metadata, tailored to your requirements, describing the image down to pixel level. As a result, we outperform what competing realtime game engines can produce.
Configure any scenario
Our platform gives you full freedom to express scenarios the way you want, effectively producing data sets that contain exactly what you want to feed your networks with.
Configure any output
Customize how we render your scenario, whether it's in the visible spectrum, near-infrared, scene depth, or whatever other representation your network might need.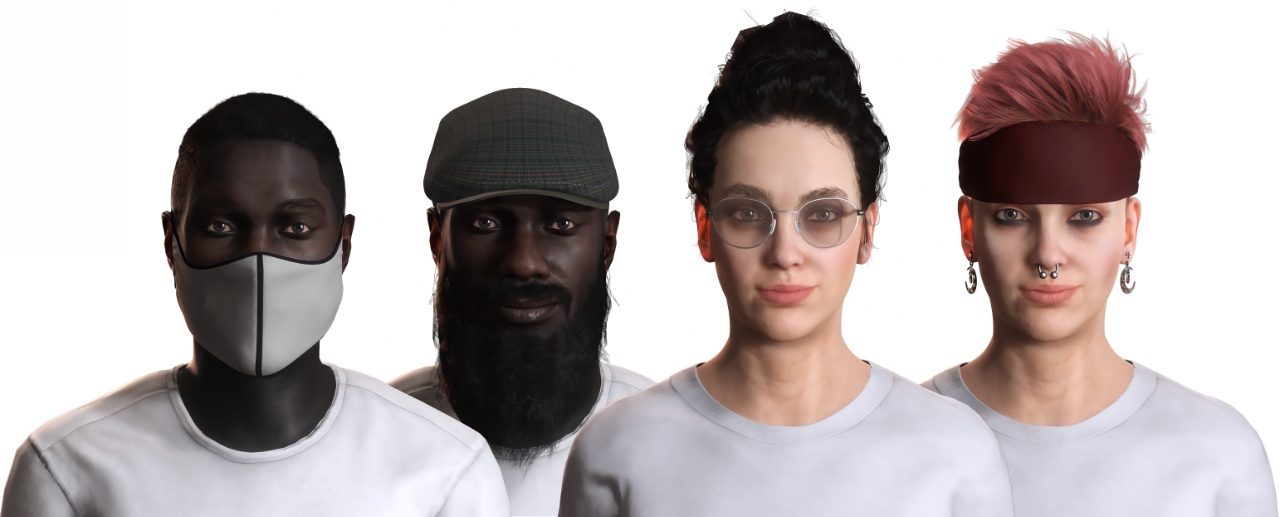 A modular system with procedural capabilities
Attention to every detail
We take great pride in ensuring that our data sets accurately reflect the intricate interplay between human beings and the environments in which they operate.
Using a modular system, we break down human attributes and behaviors into small and precise units that can be captured, modeled, and replicated with a significantly reduced time investment as compared to real-life capture methods.
These modules can be combined and controlled procedurally, enabling you to cover new scenarios without the need for additional captures in the real world.

Switch to Devant, today
Get in touch, and let's talk about how we can help train, validate and test like no one else.